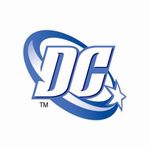 Sony Online Entertainment has revealed that Geoff Johns, one of the key writers from DC Comics, will join 'superstar' artist Jim Lee in the production of DC Universe Online MMO as the game's scribe.
Johns currently writes key titles such as Action Comics (the longest-running Superman title) and Green Lantern, having written the likes of the blockbuster Infinite Crisis, Teen Titans and The Flash in the past. In a nutshell - he knows his DC comics. He calls himself a gamer, listing the like of Halo 3, Call of Duty 4 and GTAIV among his favourites.
Speaking about what we should expect of the game, Johns said that things will kick off in true comics style with a 'secret origin'. "In a secret origin, something happens to you and you make a choice; what are you going to do?... There are lots of different stories or offshoots you can do. The story that I've created, is really just the first story but within that story, there are dozens and dozens of others."
He also hinted further about crossover between the comics and the game, saying, "There are some things in it [the game] from there that for people who know my stuff will be familiar. And there might be certain pieces of stories or certain big stories that might be adapted later on. But for now, the first big story is the secret origin story."
Earlier in the year Jim Lee, executive creative director on the game, hinted that we may see elements of the game being brought into the comics, too.
This will be the first time Johns has been officially teamed up with Lee (Batman, Superman, X-Men).